I like to make games! I don't finish them very often, but that doesn't really matter, right? Here are some of the notable ones I've made:
Work-in-progress adventure game.
Mind-bending recursive puzzle game. Made for Ludum Dare 48.
Join protagonist Groovy B, in their time-cursed Groundhog-Day-esque adventure to cure the town's government and dairy industry of cow-rruption! Made for Ludum Dare 47.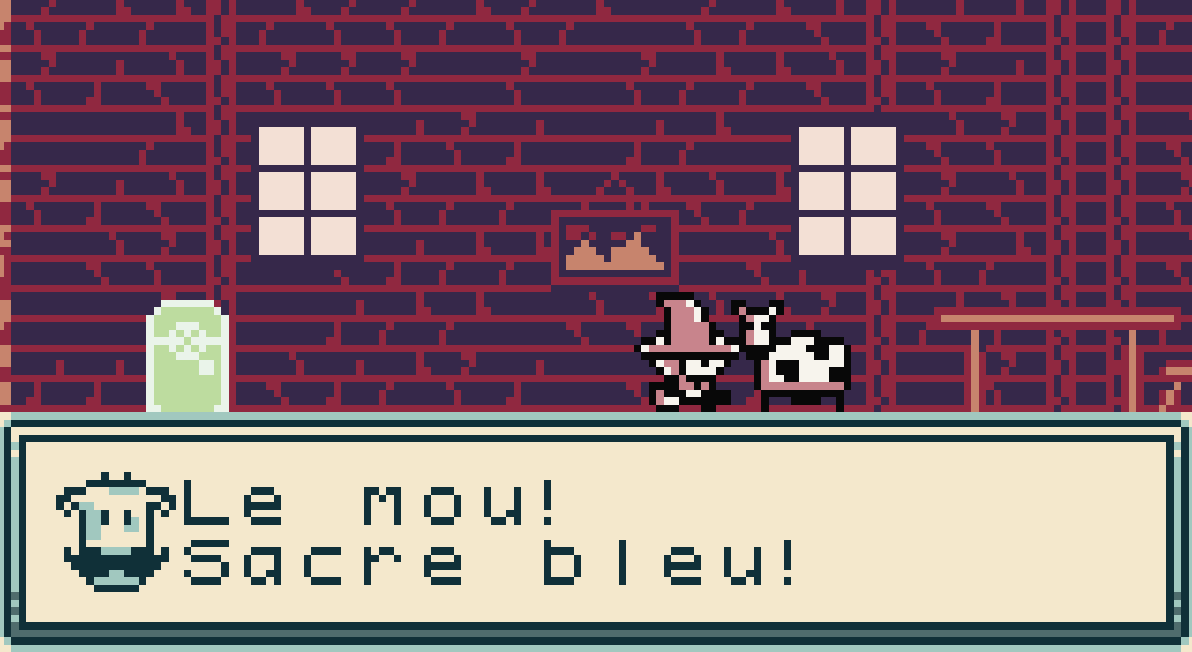 Npigs was a game I made for Ludum Dare 40 (theme: "The more you have, the worse it is"). It's a fairly challenging platformer with some funky clone mechanics. Your score depends on how many clones you have and how high you've climbed. There's a (probably) functioning scoreboard of top scores. The current high score is very high, so good luck beating it!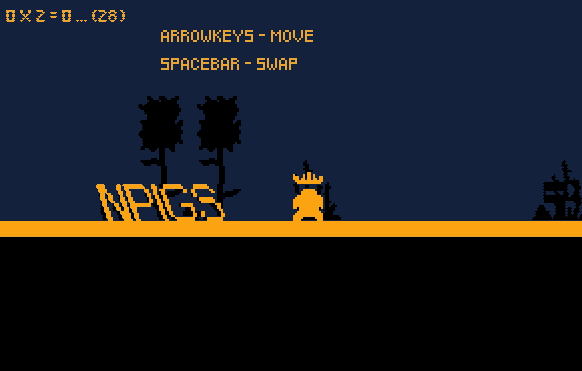 Rundash is a simple multiplayer platformer where you race other players across randomly constructed levels.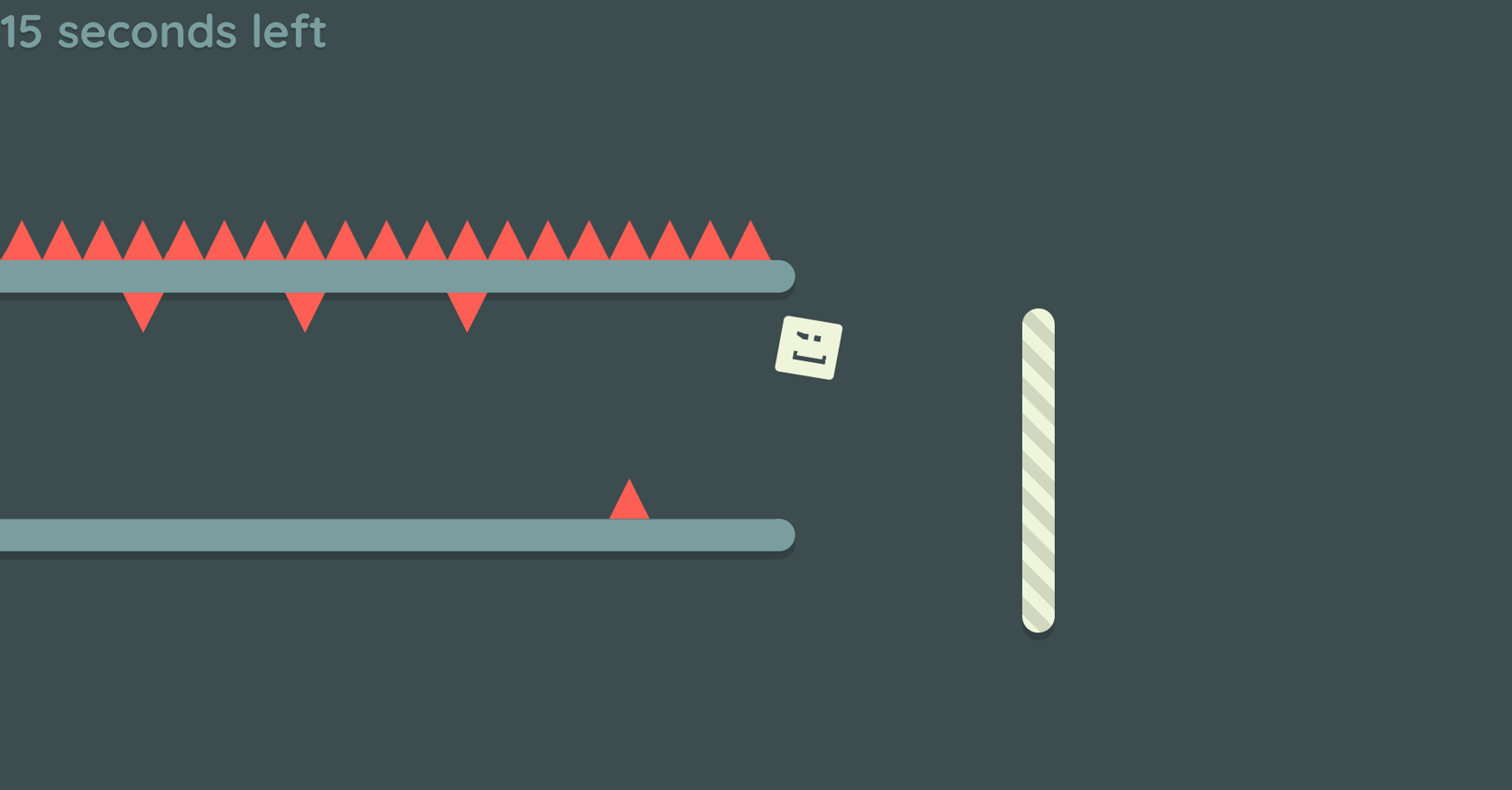 An dark, atmospheric puzzle game made for GameJolt Adventure Jam 2016. It won a judge's pick!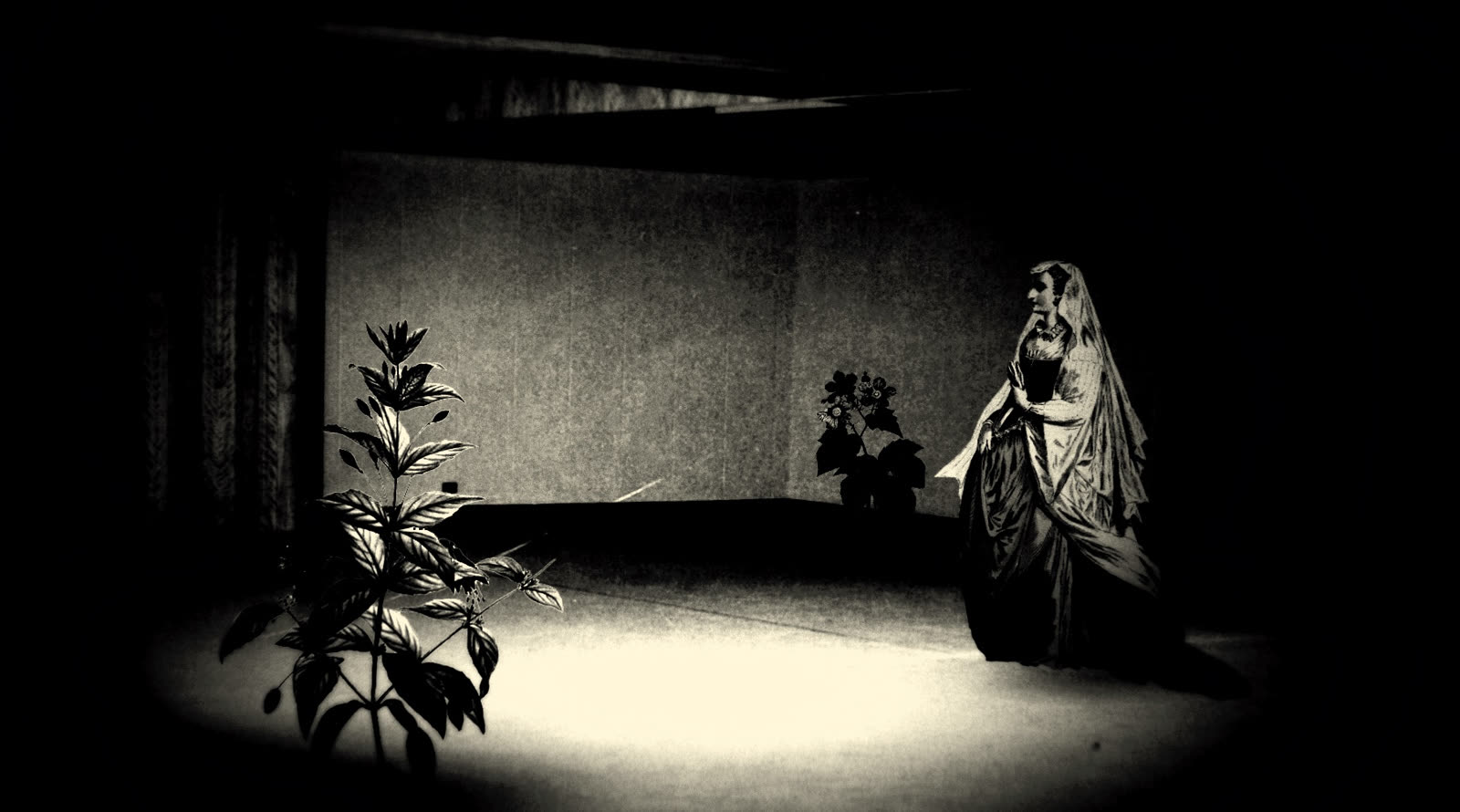 A simple web roguelike, originally intended to be run on the kindle paperwhite's "experimental" browser.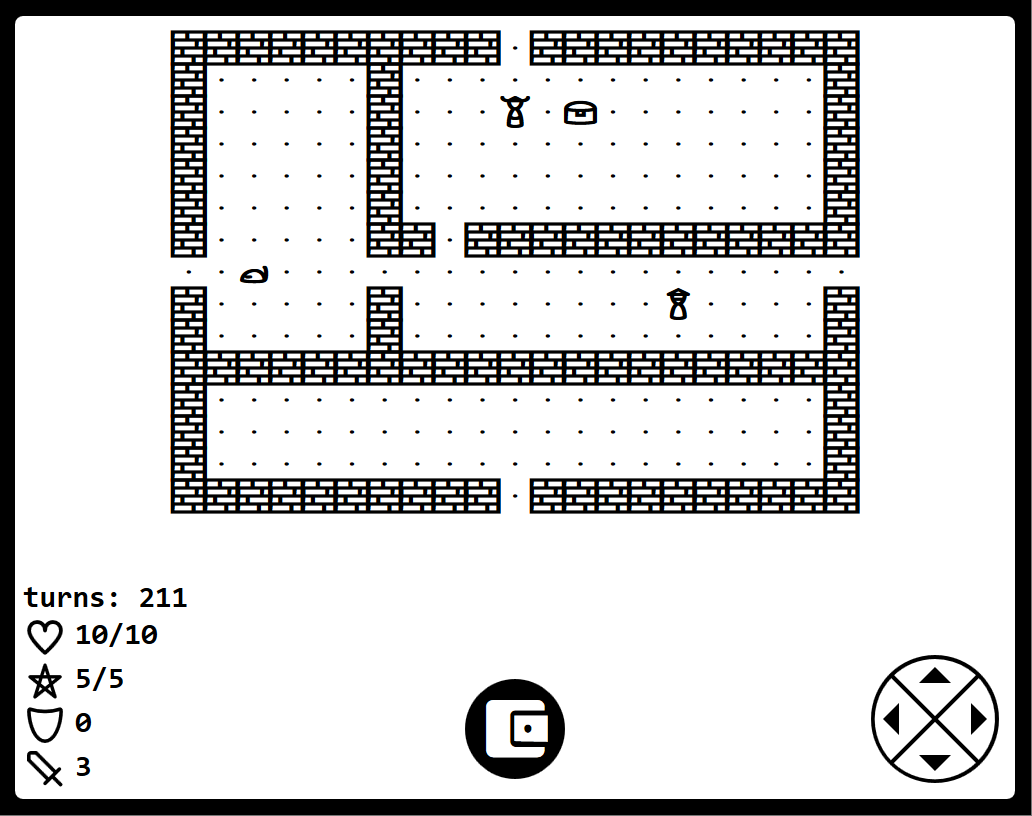 This is a pretty old one. It's a top-down RPG with crafting and building elements. It's kind of a disaster, unbalanced and unpolished, but, hey, I made it in highschool.